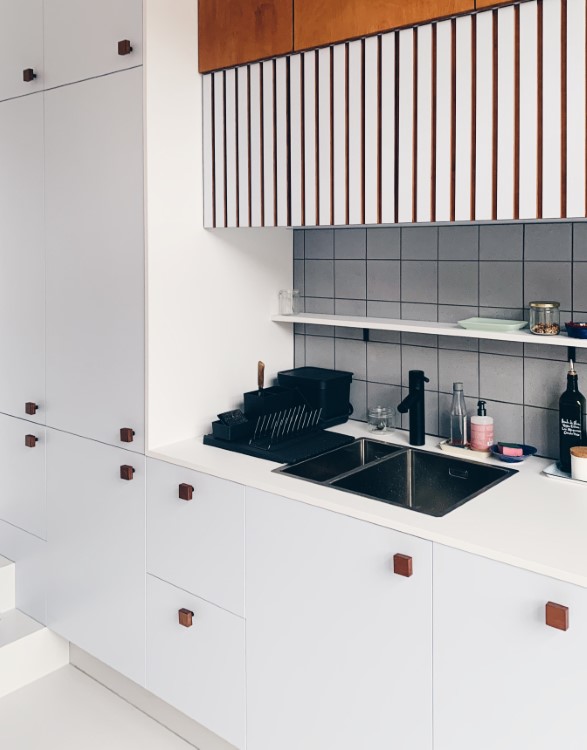 Kitchen S & D

The kitchen plays a central role in the renovation of this small row house in Ghent. It is located on the first floor, adjacent to the terrace. The space is limited, a level difference in the kitchen space provided an extra challenge. The clients wanted a compact but striking kitchen with a cozy character. This design has a strong graphic rhythm and answers the demand of the
customers. The combination of warm red wood, classic tiles and light blue surfaces creates a playful and at the same time nostalgic personality.

In collaboration with Acht en half Architectuur.

Isometric view